India launches e-Way bill system as mandatory since April 1st, 2018 upon the regulation of the new tax regime GST. The e-Way bill applies for the transportation of goods in India; which will make economy more integrated into tax system and will help government to increase tax collections.
Marinair India is fully integrated under the tax regime and can easily and efficiently handle any given request.
After GST simplification, exports rise 30.55% to $26.19 billion. Marinair India poised to register 15% growth on the backdrop of new tax regime.
As proved by a recent economic survey (1), top 1% of Indian firms accounts for 38% of exports. All other countries account for a substantially greater share, 72%, 68%, 67% and 55% of exports in Brazil, Germany, Mexico and USA respectively as seen from the chart below: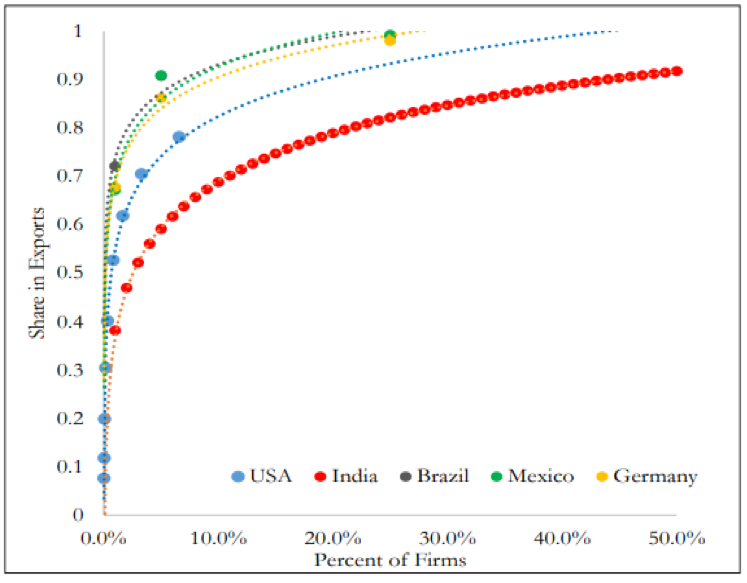 The Gross Value Added (GVA) at constant basic prices is expected to grow at the rate of 6.1 per cent in 2017-18 as compared to 6.6 per cent in 2016-17. Similarly, Agriculture, industry and services sectors are expected to grow at the rate of 2.1 per cent, 4.4 per cent, and 8.3 per cent respectively in 2017-18.
However, due to higher expected increase in imports, net exports of goods and services are slated to decline in 2017-18. Similarly, despite the robust economic growth, the savings and investment as a ratio of GDP generally declined. The major reduction in investment rate occurred in 2013-14, although it declined in 2015-16 too. Within this the share of household sector declined, while that of private corporate sector increased.
India can be rated as among the best performing economies in the world as the average growth during last three years is around 4 percentage points higher than global growth and nearly 3 percentage points higher than that of Emerging Market and Developing Economies.
The same survey (1) points out that the GDP growth has averaged 7.3 per cent for the period from 2014-15 to 2017-18, which is the highest among the major economies of the world. This growth has been achieved in a milieu of lower inflation, improved current account balance and notable reduction in the fiscal deficit to GDP ratio makes it all the more creditable.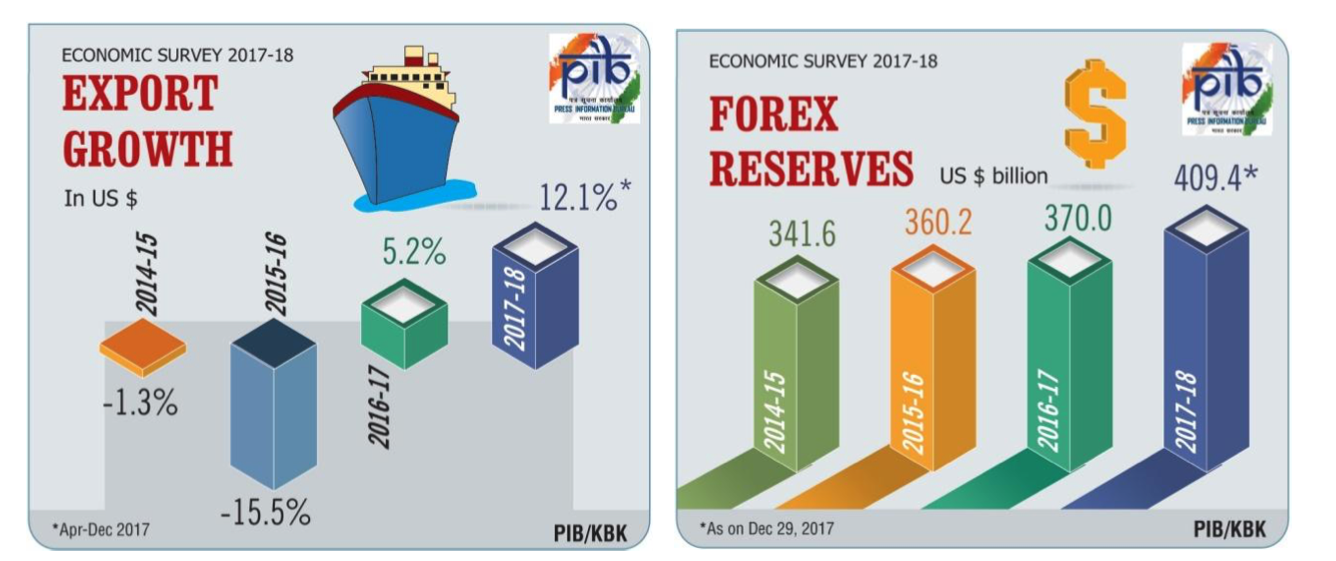 India is a worldwide hub with constant economic growth and Marinair India is ready to deal with any upcoming challenge.
Source (1): https://timesofindia.indiatimes.com/realtime/Economic_Survey_2017_18.pdf